Window film is available in a variety of shades and multiple applications for your home and business.
Decorative Films
Seeing is Believing! Take a look at our product catalog to find the perfect decorative privacy window film to fit your needs.
Project Photo Gallery
Bed Bath & Beyond, Kate Spade, Dior and Quicksilver are just a few of our customers. Check out the latest projects that we have been working on.
Customer Testimonials
Our job is not finished until all of our customers have a big smile on their face. Read through our Testimonials to see just how we put it there.
Watch the feature video below to learn more about the entire line of home and office window film.
Because you can see out, doesn't mean you want the world looking in.
By making the glass darker or more reflective, window film controls the amount of light that is transmitted through your windows giving you the privacy you need.
Heat & Glare Reduction Film
Cutting out the heat while saving you money at the same time!
Window film rejects the heat and glare from solar energy. The result is a cooler interior, less use of air conditioning and over all lower utility bills.
Easily remove the effect of vandalism from your storefront or property.
The invisible film protects non-porous surfaces like glass from paint, and scratches. If vandalized simply remove and replace the film instead of replacing your property.
Protect your family and home from severe weather and break-ins.
Security window films are designed to hold shattered glass together — providing a powerful deterrent from burglary and broken windows caused by hurricanes.
Shield your family from the harmful effects of the suns UV rays.
Window film blocks up to 99% of UV rays which cause cancer. This allows you to bask in the light of your windows without any of the associated health risks.
Decorative film can enhance the look of any window or storefront.
Interior and exterior films are available to add that designer touch to your home or business at a fraction of the cost of etched glass.

Industry leading XPEL offers a wide range of window films for commercial and residential uses.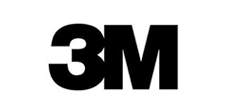 Get the look of sandblasted, etched or textured factory glass at a fraction of the price with 3M Fasara Glass Finishes.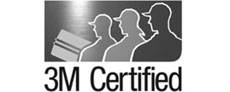 We are the first 3m certified graphics installer in the state of Hawaii. Learn why this certification is important.