Block out 99% of the suns damaging UV rays and cool things down by getting your windows tinted today.
Auto Film Simulator
What would tinted windows look like on your vehicle? Use our Auto Film Simulator tool to get an idea.
Tinting Photo Gallery
Regardless of the make, model or size of your vehicle, if you can drive it to our shop, we can tint it. Check out our gallery to see just how good your ride can look.
Customer Testimonials
At Window Tint Hawaii we have one simple goal — ensure that all of our customers are 100% satisfied with every window tinted.
Why Tint Your Automobiles Windows?
There is no need to give someone a reason to break in to your vehicle.
Tinting your windows makes it more difficult for people to see in. If valuables cannot be seen then there is a better chance that thief's wont break in.
Window tint offers optimal protection from shattered widows.
In the event of an accident tinted windows stand a better chance of holding together instead of breaking into dangerous projectiles.
Block harmful UV rays that cause damage to your vehicle.
Overtime light, UV rays and heat from the sun can cause the interior of your vehicle to fade and crack. Window Tint absorbs the suns energy preserving your interior.
Window tint can block up to 75% of the suns heat.
With your vehicles interior cooler you will be using your air conditioning less, getting better gas mileage, which saves you money.
Glare from the Hawaiian sun can be blinding.
Window tint cuts down on the glare from the sun, and headlights. Increasing visibility making it safer to drive.
Nothing makes a car or truck look better than tinted windows.
Besides all of the other benefits that come from tinting your windows you also get a customized look that's nothing short of awesome.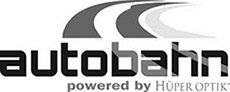 Autobahn™ Performance Films, comes with a "NO HASSLE" Lifetime Warranty and also offers the only No Fault Warranty in the business.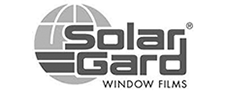 Solar Gards' limited lifetime warranty coupled with its unbeatable performance and sleek look makes it a sure fit for your car or truck.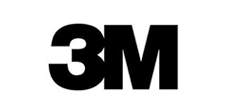 Since 1966 3M has been creating innovative products to help protect you and your vehicle from the harmful rays of the sun.